UK Today News: Ayodhya Verdict Latest News:  Babri Masjid Verdict To Be Announced and Published On Allahabad High Court UK
Babri Masjid News – In the latest news of the Ayodhya Court Verdict, it has been reported that the verdict will be pronounced at 04.00 PM IST, and in addition to this, the verdict will be published on the Allahabad Court's official website. The official website of the Allahabad court is as follows – allahabadhighcourt.in/. For the people who want to know about the latest development in the Ayodhya verdict, they should also visit the website.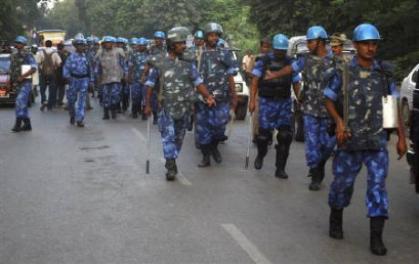 The Ayodhya verdict has acclaimed lot of attention from the media and people around India. The issue has been boiling within India and especially Uttar Pradesh for the past 60 years now, and hence everyone is awaiting for a just pronouncement to be passed. The High Court has been turned into a massive fortress and there is no entrance to the court during the verdict session.
On the other hand, in U.P., the scenario has is as if the state is preparing for a war, police and other forces have been stationed everywhere, just in case the situation goes in the wrong direction.
Incase users could face some problems while opening the website – for there could be traffic congestion on the website – so the users are also advised that they can check the verdict sometime later.