UK Today News: NATO Tankers Set On Fire By Gunmen In Pakistan
Trucks carrying supplies and fuel for the NATO forces in Afghanistan were set on fire by armed gunmen in Pakistan. Sources state that more than 24 trucks and tankers have been set ablaze.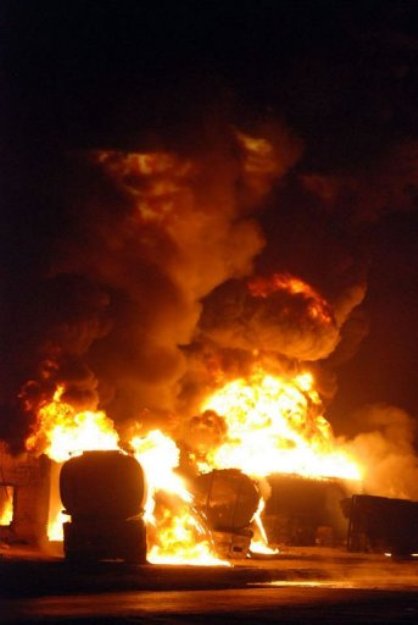 Photo:AP
Reports state that the miscreants behind this have not been known so far. Police Chief, Abdul Hameed Khoso, Shikarpur said, "Around 20 attackers armed with rocket launchers and assault rifles attacked these trucks. They set ablaze 27 trucks parked there." He further added, "We suspect that some elements belonging to extremist organisations are behind the attack who want to disrupt peace."
The President of Pakistan, Asif Ali Zardari concerned about the incident said, "The government of Pakistan strongly disapproves any incident of violation of its sovereignty. Any violation of internationally agreed principles is counter-productive and unacceptable."
The attack on the NATO vehicles is considered as the first major attack on NATO force in the Sindh province, and police authorities have arrested 10 suspects who are being investigated regarding the matter.