UK Today News: Colonel Russell William Awarded Two Life Sentences By Canadian Court

Russell Williams, a Colonel in in the Canadian Air Force , was awarded two life sentences on Thursday from a court at Belleville in Ontario, Canada. The sentences were for two counts of first degree murders. He reportedly told the court that he was "indescribably ashamed".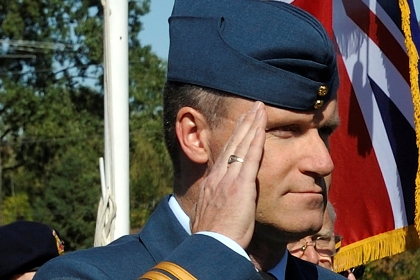 Williams was sentenced with rape, torture and murder apart from other 82 breaking and entering charges, that range from stealing undergarments of young women to sexual assaults. The 47 year-old Williams has been convicted of raping and murdering 27-year-old Jessica Lloyd and 37-year-old Corporal Marie- France Comeau.
In his career, he had reportedly served Queen Elizabeth II as a pilot during her Canada visit in the year 2005 and also flew many Prime Ministers of the nation.
Williams' life imprisonment sentence removes the likelihood of parole till he completes 25 years of jail time. Reports state that intensity of his crime does not allow any kind of leniency in his punishment.