UK Today News: Sasha Vujacic And Maria Sharapova Are Officially Engaged

LA Lakers guard Sasha Vujacic and Russian tennis champ Maria Sharapova are officially engaged and will soon get married. The good news was announced by Vujacic before an exhibition game against Golden State Warriors on Thursday at San Diego.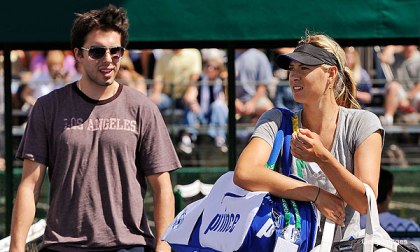 Vujacic, who is also known as 'The Machine', proposed to Sharapova exactly one year after they had met at a friend's house. He said that Maria accepted his "old-school proposal" and that they are really very happy. Their engagement was confirmed by Mike Trudell, the team's official website reporter.
23 year-old Sharapova is currently at a number eighteen position in the tennis world rankings. She won Wimbledon in the year 2004, the U.S. Open in 2006 and the Australian Open in the year 2008, whereas, Vujacic, is a Slovenian national who plays for the Los Angeles Lakers. The basketball player started playing professionally right from the age of 16.
The date of the wedding of the sports couple has not been announced yet.