UK Today News: Michael Angelo Batio To Perform In Mumbai, India For The First Time
Michael Angelo Batio, easily considered as one of the best guitarists and shredders, will play in Mumbai, India on the 23rd of October, 2010. This will be Michael Angelo's first performance in the city as part of his tour in India. His concert will take place at Blue Frog, where different genres of music are exposed in the country.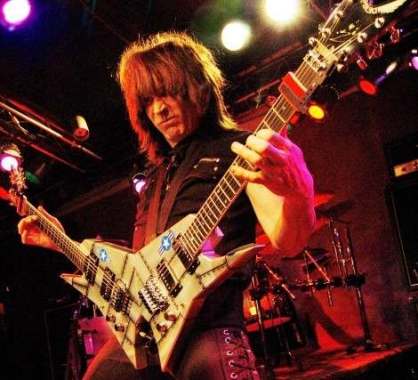 Michael Angelo Batio
Michael Angelo Batio is a legendary guitarist, who is considered by many as the fastest guitarists alive, thanks to his truly unique style. His musical career spans several years. He is a true showman as he plays not one, not two, but 4 guitars at the same time. Batio is the inventor of the double-guitar as well as the quad-guitar. Watching him live is quite amazing for fans and his fans in India will be thrilled to see him in the flesh.
The guitarist is endorsed by Dean guitars which makes guitars for him, that are considered as extraordinary guitars.
The great Michael Angelo doing what he does best: