UK Today News: Indonesia Earthquake – Massive 7.7-magnitude Quake Strikes Off Sumatra Coast

Indonesia Earthquake – A massive 7.7-magnitude earthquake struck off the coast of Sumatra on Monday, killing around 40 people and leaving more than 300 people missing, according to the Indonesian officials.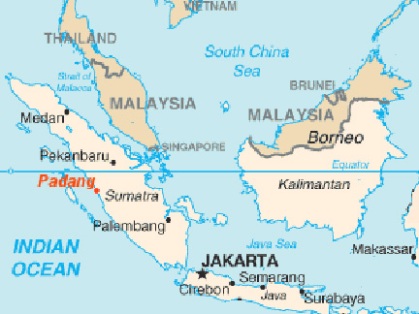 According to the Pacific Tsunami Warning Center, a tsunami warning was in place following reports of a 6-meter high wave.(CNN) Other reports by the AFP news agency, state that around ten villages on the islands have been washed away by the tsunami. The bad weather and incessant rain has also made it very difficult for rescue to teams to reach the quake area.
The regions of South Pagai and North Pagai are reported to be badly affected and only 40 of the 200 people residing in the area have been found. Reports also state that a group of 10 Australian surfers are missing.
In another part of Indonesia, in central Java, the volcanic activity of Mount Merapi has increased considerably in the past 24 hours, and officials have urged residents to vacate the region.