UK Today News: Miss Ireland 2010 Emma Britt Waldron Wins Miss World Talent 2010 Event & Everyone's Hearts

Miss Ireland 2010 Emma Britt Waldron is the beautiful contestant to represent Ireland at the 60th Miss World pageant this year. Emma has already made Ireland proud by winning the Miss World Talent 2010 fast-track event. The finals of the Miss World competition will take place in Sanya, China on October 30.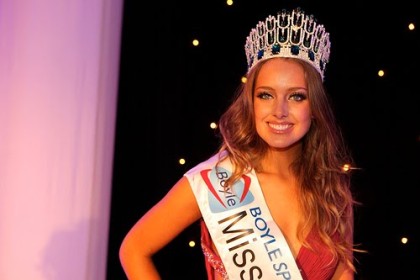 Miss Ireland 2010 – Emma Britt Waldron
The 21 year-old beauty queen won the hearts of the judges and the audience, with her excellent violin playing skills on October 26. She even attempted to speak a few words of Chinese, much to the delight of the crowd. Miss Ireland Emma Britt Waldron was declared the winner of the Miss World Talent event and she goes on to become the fourth contestant to make it to the Miss World Top 25 semi-finalists after Miss Puerto Rico (Miss World Beach Beauty), Miss Norway ( Miss World Top Model) and Miss Northern Ireland (Miss World Sportswoman). Miss Wales Courtenay Hamilton and Miss Guadeloupe  Ericka Aly took the second and third spots at the Miss World Talent event respectively. Miss Wales sang a beautiful rendition of an opera song, while Miss Guadeloupe entertained the audience with a baton twirling routine.
This is indeed a proud moment for the Irish, after Emma proved that Ireland is full of talent. So what does the gorgeous Miss Ireland do? She is pursuing her career in Bachelor of Education and this multitalented lass loves roller blading, tennis, playing the violin, singing, DJing, hiking, among several other creative hobbies.
Waldron personally believes: 'Never be satisfied until your good is better and your better is best. What's meant for you won't pass you by'.
With Rosanna Davison being the only Miss Ireland to win the Miss World pageant back in 2003, Emma Waldron looks forward to the Miss World pageant and hopefully win the crown for the second time for Ireland.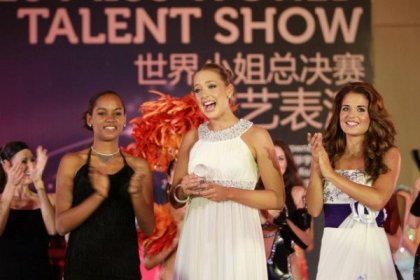 Photo Credit: Missworld.com