UK Today News: Four Loko Alcoholic Energy Drinks In The Midst Of A Controversy After College Students Become Sick

Four Loko company is in the midst of a controversy, after several Central Washington students fell seriously ill on consuming the caffeinated alcoholic drink at a party. Police found many inebriated students after the party and nine had to be taken to the hospital. Toxicology tests results reportedly found no evidence of drug abuse.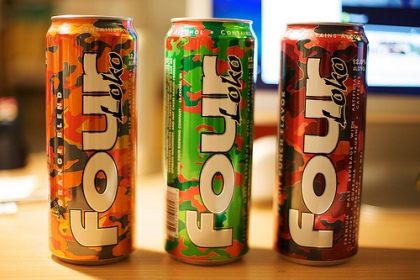 Officials have called for a ban on the drink, that combines a harmful mix of a high percentage of alcohol and quite a few cups of coffee. However, Four Loko defended this charge by pointing to the warnings attested on the beverage, including the calling of identity proof required to purchase it.
"Our products contain less alcohol than an average rum and cola, less alcohol and caffeine than an average Red Bull and vodka, and are comparable to having coffee after a meal with a couple glasses of wine," read the manufacturer's statement.
At the moment, the Food and Drug Administration (FDA) is looking into caffeinated alcoholic drinks, and seeking answers for the use of caffeine in such beverages.