UK Today News: Forbes Magazine's List Topped by 'The King Of The Pop' Michael Jackson
The late King of Pop Michael Jackson,  tops the annual list of the 'Top – earning dead celebrities' of the Forbes magazine.
A writer with the Forbes, Lacey Rose said,
"Jackson's spot atop our top earning dead celebrities list should come as no surprise given the renewed interest."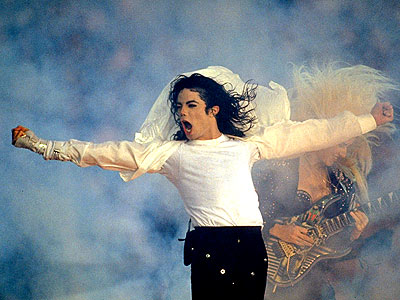 Apart from Oprah Winfrey, Jackson earned more than any other celebrity irrespective of living or dead. To be precise, he brought in $275m last year, informs the Forbes.
To follow him is Elvis Presley, positioned at second place. He made $60 million and on third place, it is JRR Tolkien.
Elvis Presley came second, making $60m (£38m), followed by JRR Tolkien, who earned $ 33 million.
According to the Forbes magazine, his album sales combined with radio airplay brought in $50 million for Jackson. And other things worth $50m are video game, memorabilia and his re-released autobiography.
It's not all about earning, it was also revealed that after his death in June 2009, his total debt count was $500 millions.
What Michael Jackson has created, no one can even come close to. He has won so many people's hearts and counting. His death was easily one of the most emotional moments that the earth has seen. He won his fans hearts by leading by example on how to share, love and care for our children who are the future of the world. He believed that what is more important for a celebrity is what he does with his gift of fame and nothing else.
Michael Jackson's music and dance was easily the best that the world of entertainment has ever seen. MJ raised the bar for everything in the field of music and performance and we are more than lucky to watch the "King of Pop" live and die in this generation.