UK Today News: Miss Brazil World 2010 Kamilla Salgado Among Top Favorites At Miss World 2010
Miss Brazil World 2010 Kamilla Ghabrise Rodrigues Salgado is the stunning representative of the South American country of Brazil, at the 60th Miss World pageant, which takes place in Sanya, China.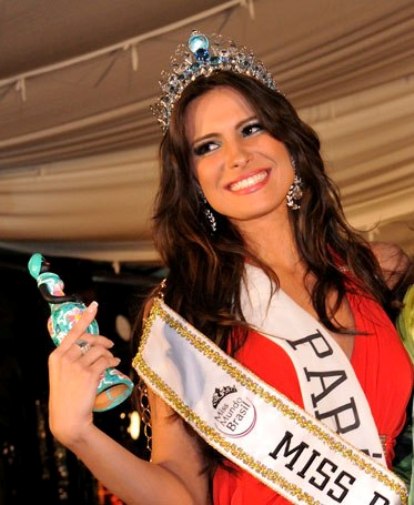 The beautiful Miss Brazil World 2010 Kamilla Salgado
The talented 23 year-old Brazilian beauty, who won Miss Mundo Brasil 2010, has a Degree in Business Administration, and is currently studying for an MBA. If that's not enough, Kamilla is also the proud owner of a jewelery business. The 5 ft 7 1⁄2 in contestant also likes basketball, dancing, and travelling.  She also made it to the Top 20 of the Miss World Sportswoman event this year.
Her personal motto in life is: 'There is not a path to happiness. Happiness is the path!'
The buzz across the globe is that Miss Brazil World 2010 Kamilla Salgado is the top favorite to win the Miss World crown, according to betting experts. She does have great looks, a charming personality and absolute intelligence, so Kamilla is without doubt a favorite to win Miss World 2010.