UK Today News: US President Barack Obama 'Excited' About India Tour In November

A senior official from the US State Department stated that US President Barack Obama is pretty excited about his official visit to India that is scheduled for November 2010. He also said that the President is expecting to develop strong relations with India.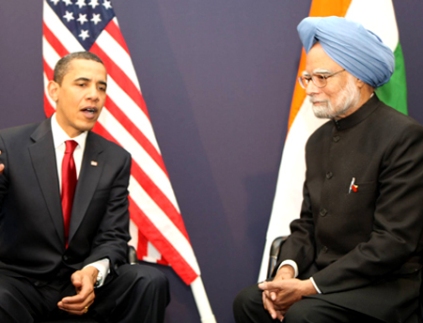 File pic of US President Obama with Indian Prime Minister Manmohan Singh

The official told the Times of India, "The President is very excited about his tour of India next month and considers it a very important one." On behalf of Obama, he said, "Things changed after 9/11 and we (US and India) have common issues with regard to the war on terror. India is going to be an ever stronger partner."
In addition to the above, he also stated on condition of anonymity, that the focus of the President's visit would be on global worries that have these two countries involved in.
People expect that Obama to visit the neighbouring country of India, Pakistan as well, but this is not the case. The official has clarified the doubt and said that there are no plans of the President to visit Pakistan, this year. He might plan the country's visit next year.