UK Today News: Kate Middleton's engagement ring is Princess Diana's sapphire ring

The Royal engagement ring revealed – Britain's Prince William and Kate Middleton are officially engaged and the occasion had the Prince giving his mother's engagement ring to his lovely bride-to-be.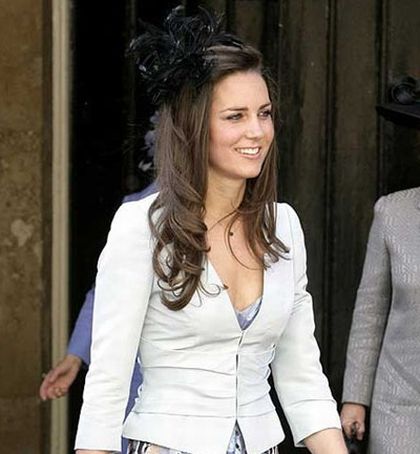 In an interview, Prince Williams said that one of the main reasons the £28,000 blue sapphire and diamond ring was given to Kate, was so that his late mother, Princess Diana,would be remembered and "didn't miss out on the excitement".
He said, "It's my mother's engagement ring so I thought it was quite nice because obviously she's not going to be around to share any of the fun and excitement of it all."
"This was my way of keeping her close to it all. I'm not an expert. I've been reliably informed it's a sapphire with some diamonds. I'm sure everyone recognises it from previous times," the British Prince added.
When asked about her new engagement ring, Miss Middleton said: "It's beautiful. I just hope I look after it."
Prince William and Kate Middleton are set to get married in 2011, and this will be a much awaited Royal wedding, ever since Prince Charles and Diana's wedding back in 1981.
The sapphire engagement ring: