UK Today News: Tyra Banks has opened her own shoe store, after reportedly being fed up of facing trouble in finding clothes and shoes for herself due to her tall stature. Reports state that Banks, along with her husband Antwon Walker have opened " Nine & Up " in Oak Park, Illinois.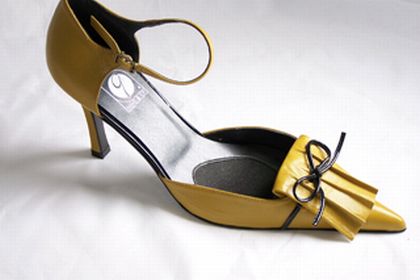 Photo Credit: Nine & Up
The store is a blessing for all those who are tall and have difficulties in finding shoes and clothes of their sizes. It offers womens shoes sized from 9-14, with a price tag of $75 and above.
Tyra did not have any shoe-related problem, till she went shopping in a store which used to offer shoes and clothing for tall ladies. Unfortunately, the store closed and this left Tyra concerned for her next purchase. "That left no retail store for us to shop at, therefore we can only shop online. I do not shop on line for pants because you never know what you're going to get," Banks said.
Banks is reportedly preparing for a range of clothing for women and girls who have that extra height. Clothes in sizes 4 to 18 will be available at her store from $15 to $25.