UK Today News: Every country has its own taste of food and so does Britain. Traditionally, the British prefer to have lamb, beef, pork, chicken and fish served with potatoes or other vegetables, but not many people know the most loved meals of the Brits. With the ever unpredictable weather in the UK, the food is one thing every Brit has to find comfort in.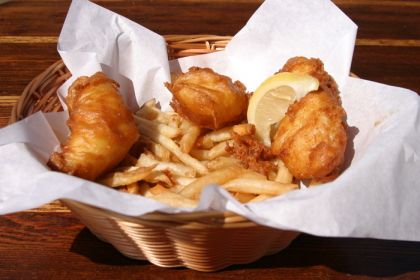 So what are the traditional delicacies in the UK? Here are the top 10 British dishes enjoyed by the locals.
1. Fish and chips – a juicy fillet of fish dipped in ginger batter is fried and served with spicy brill fillets. It is one of the traditional dishes and is enjoyed with fried potato fries as take away in Britain. Also known as a comfort food during the rainy season.
2. Roast Beef and Yorkshire Pudding – Roast beef ribs and Yorkshire pudding (made with milk, eggs and flour) is mostly enjoyed on the menu of a perfect Sunday lunch with family and friends.
3. Shepherd's pie – Made out of fresh Welsh goat's cheese, lamb and leeks, this dish is also one of the traditional recipes of Britain, especially enjoyed in the country side.
4. Cullen Skink – Cullen Skink is a beautifully flavored Scottish smoked haddock soup and is enjoyed at all occasions.
5. Steak and kidney pie – To make the pastry of the pie indeed needs skills, but once it is made, it guarantees the satisfaction of the taste buds.
6. Sausage and mash – one of the most common dishes of Britain includes some sausages and mashed potatoes topped with some onion gravy.
7. Fish Pie – Fish pie is the dish enjoyed by the family and never fails to satisfy the all the members with its flavors.
8. Rhubarb and custard – a traditional English desert with prominent flavors of cinnamon, vanilla and anise is served in the form of a trifle with some custard.
9. Great British Fry up – a delicious breakfast made with wild boar sausages and beef topped with a bull's eye.
10. Trifle – a traditional desert made with layers of sinful delights and flavors with cookie crumbles, cake, custard and fresh fruits