Heidi Montag has confessed to People magazine that she had 10 plastic surgery procedures in just one day back in November 2009.
The Hills star said :"For the past three years, I've thought about what to have done. I'm beyond obsessed."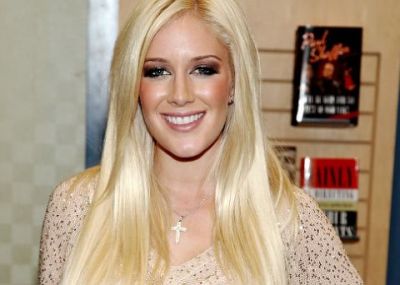 According to the new reports, some of Heidi's 10 plastic surgery procedures included a mini brow lift, nose job, breast augmentation, fat injections in lips and cheeks, chin reduction among others.
This star says that she wants to have a big career in pop music and went under the knife to increase her sex appeal. Heidi said: "My ultimate dream is to be a pop star. I'm competing against the Britney Spearses of the world – and when she was in her prime, it was her sex appeal that sold. Obviously, looks matter; it's a superficial industry."
Well, what do you think of Heidi's new look?