UK Today News: Irish rock band U2's 360-degree tour, on Sunday became the highest grossing tour ever, while they performed at their second concert in Sao Paolo in Brazil. U2 had launched its 360 degree tour in the year 2009 and has earned $700 million ever since the start of the tour.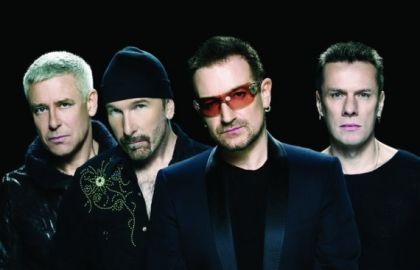 Billboard Boxscore has announced that the band will cross the record of $558 million on 8th April, which was a top earning record set by the Rolling Stones tour in 2005-07. Billboard keeps a record of the sales figures of the concerts and albums. By the time U2 concludes its tour in July, the tour will by then sell more than seven million tickets in 110 shows.
Boxscore also added that the tour will also become the most attended tour in the history of concerts and tours. The Voodoo Lounge Tour, which was launched by the Rolling Stones in 1994-95, had then sold more than 6.4 million tickets.
U2 had started off their tour in South Africa in 2011 in Johannesburg, Chile, Brazil and Argentina. The band is now all set to tour in the US, Mexico, and Canada. Before concluding in July, U2 will also be performing at the Glastonbury festival in June, which will be held in England and Pilton.
The Grammy winning band is all set for world domination as they go down in history.