UK Today News: With changing times, come new issues. The latest issue faced by kids in the 21st century is dealing with their online lives. A recent report has revealed that half of the number of children aged between nine to 13 years of age in the UK, have their profiles on the social networking sites like Facebook, Myspace, Twitter among others. Children who have less knowledge about the various privacy settings are actually vulnerable to perverts and stalkers.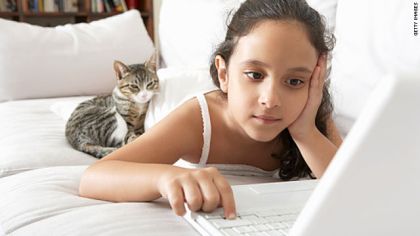 According to the European Commission, more than 43 percent of the children between nine to 13 years of age have their unprotected profiles in plain sight online. And the figures are even worse of children aged between 13 to 16 years of age. 88% of the children between the age of 13 to 16 have their online profiles with absolutely no regard to any sort of privacy settings..
It was found that one in ten children had public profiles. The European Commission, after the revelation of the report, has expressed concerns over the security issue. Neelie Kroes the Eu commissioner for the digital media had said that the number of children on the social network is increasing, but they are not talking necessary steps to protect themselves.
The reports had also revealed that most of the children with online profiles did not have knowledge about privacy settings. Kroes said that the networking companies must take essential steps to provide security to minor profiles. The companies can do so by excluding such profiles from search engines.