UK Today News: American actor Leonardo DiCaprio was recently spotted on a boat with the stunning Blake Lively. The couple was seen getting comfortable with each other on the boat, which was seen off the coast of Cannes, and this was enough to lead to widespread speculation as to whether Blake is the 'Blood Diamond' star's new girlfriend.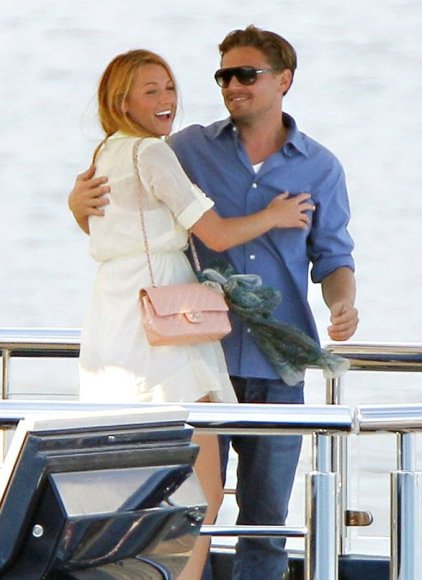 The tow looked happy in each others company, after which the couple were found sharing smiles and giggles between each other. However, it wasn't clear if the romance was existing between the two or not.
Lively and DiCaprio were a part of a boat party which was also joined in by the celebrities like Lukas Haas and Steven Speilburg. The 'Titanic' star had recently split from his girlfriend Bar Refaeli.
The actor had met Bar in November 2005 at a party in Las Vegas, which was thrown for the members of U2. In March, 2007, the couple had even met the Israeli President Shimon Peres. Later in the year 2009, the relationship started to decline and they called if off in 2010.
Earlier, the actor was romantically involved with many women including model Kristen Zang. DiCaprio had even dated the British model and socialite Emma Miller. Later in 2001, he had met Brazilian model Gisele Bundchen, and after a long romance, the actor called off the relationship with Gisele in the year 2005.