UK Today News: English musician and actor Pete Doherty has recently been convicted for six months of imprisonment. The actor was reportedly found guilty of possessing cocaine.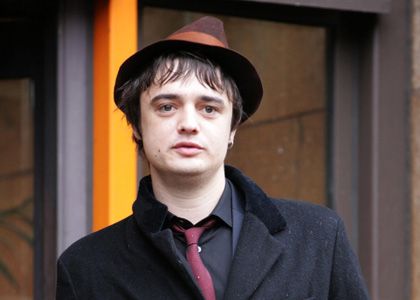 The sentence was announced by the east London court and Doherty was arrested by the police following an investigation of the death of heiress Robin Whitehead. Last year, Robin had reportedly died of a drug overdose.
Pete was due to perform in a concert in Scotland on Friday, but will be unable to perform due to his conviction. The musician is best known as the front man of The Libertines. Pete is also a part of the indie band Babyshambles.
The singer was also known for his alleged relationship with model Kate Moss. The Libertines was formed by Pete in the 90s. Their debut album named Up The Bracket in 2002, after which they had become successful commercially. The group had become famous commercially and was also appreciated by all. Pete has been involved with drugs for long and his habit had also slowly disconnected him from the band. Earlier, Pete was jailed for theft in Barat's flat. He was sentenced to six months of imprisonment, but later his punishment was reduced by two months.