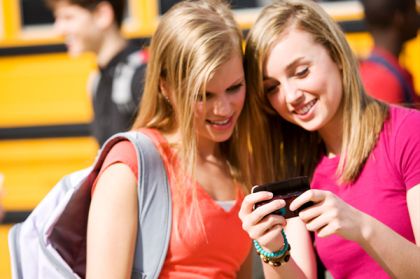 UK Today News: If you think that the children these days have become technically sound, think again. Even parents these days are trying their best to keep pace with their children. A recent survey has found that the parents send text messages three times a day on an average, not only to show that they are tech-savvy too, but also in a bid to keep tabs on their kids.
The study found that the parents sent an average of 600 text messages and 312 emails every year to keep a track of their children. Surprisingly, twenty percent of the parents had said that the social network was the best place to find out what their children were doing.
Researchers from the National Family Week had questioned 5,000 parents to look in to the way technology had affected family life. Nick Henry of the National Family Week had said that messaging and emailing the children was just a result of the modern life.
The results of the survey had also said that the modern technology had put a negative effect on their family life. Some of them had even said that they have banned mobile phones and other gadgets from the dining table because kids tend to be addicted to it, and telling their friends every little detail of their lives – be it via SMS or the internet. The survey had also found that an average family had spent just a few hours together every week due to technology.
But the clear bottom line of this study does reveal one unofficial sentiment in a parent's mind when it comes to dealing with their kids superior tech knowledge – If you can't beat them, join them!