UK Today News: The new solar powered Bikini or the Ikini is among the most bizarre gadgets ever created. For all those people whose iPods are running low on battery; can now charge it with the help of the solar powered Ikini.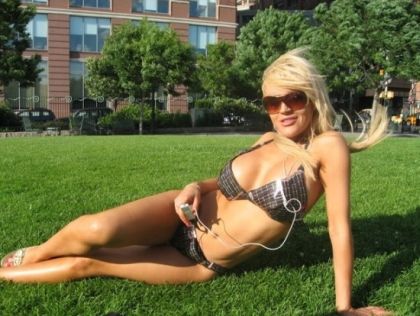 The new bikini is made of solar panels that have the capacity to charge an MP3 player or a camera. The swim suit costs £120 and has been designed by Andrew Schneider from New York.
Designer Andrew is now planning to design a pair of trunks for the convenience of men. Andrew personally created each end every piece of the solar bikini and takes more than 80 hours.
The designer creates the bikini with the help of conductive thread and 40 paper thin flexible photo voltaic panels for each bikini. Moreover, the user of the bikini can also take a dip in the water. But the designer has insisted that the user needs to be dry at least while wearing the bikini. For those who have a fear of getting a shock while getting charged, they need not fear as enough arrangements have been made by the designer. Andrew has assured that the user will never feel the electric charge, while it is being used for powering the devices.