British rock band, Duran Duran, along with Snow Patrol, Stereophonics and Paolo Nutini, are all set to headline at the much awaited Olympics opening ceremony. The four acts will be performing at BT London Live Opening ceremony Celebration concert , which will take place at the Hyde Park, on July 27, 2012, which will also coincide with the beginning of the games.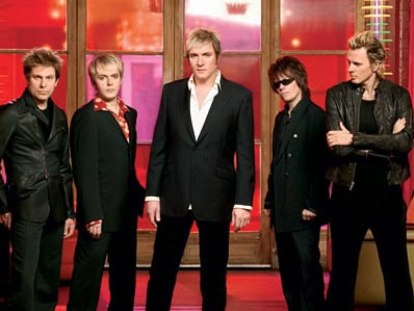 The best part is that each act represents a different part of the UK. Duran Duran comes from England, Paolo represents Scotland, Snow Patrol comes from Northern Ireland and the Stereophonics come from Wales. Simon Le Bon the Duran Duran singer said , "Performing to so many people on the most exciting day in sport for Great Britain will be one of the highlights of the last decade for us."
The singer added that they have been invited to represent England for his Team GB show and that they could not be more proud. Simon also said that looking at the torch being lit on the big screens before hitting the stage in the iconic location will be a great experience.
Even the fans of the in the Hyde Park will be able to enjoy the live coverage with the courtesy of BBC.