British singer and song writer, Ed Sheeran, who was supposed to show up for the final four dates of Snow Patrol , announced that he had to pull out from the sold out tour of the US and Canada. The chart topping band member surprised his fans by announcing on Twitter. The singer wrote, 'Sorry to announce that I have to miss the last 4 days of the Snow Patrol tour, have to get back to England, but I'll be back in June and Sept'.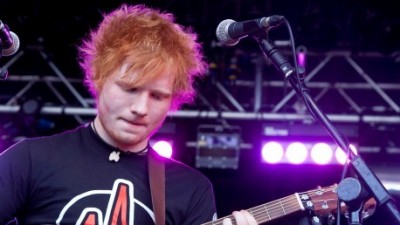 Sheeran added, 'Hope everyone understands, lots of love… So sorry to cancel, have to get home for personal reasons.' At the same time the singer seemed desperate to compensate to his fans and assured that he would return to the States later this year for his own tour. The British singer added that he will be returning in Autumn and will be doing a 2 hour set. But even then the singer did not seemed satisfied and wrote, 'I'm announcing a full US and Canada headline tour beginning of June, for anyone that's missed out on shows this time round x.'
Sheeran for the Irish fans said that he would soon announce the Ireland and northern Ireland shows. The Northern Ireland will be represented by Snow Patrol when they will be playing at the London's Hyde Park, where they will be celebrating the beginning of London 2012 Olympics on July 27, 2012. Ed has earlier claimed awards for Best British Male and Best British Breakthrough act at the Brit Awards held in the month of February.
In a way, it is also a good news for the fans to know that the singer will be retuning with his own tour rather than in a supporting act role. Sheeran cited personal reasons for the sudden withdrawal from the last four days of the tour.