British comedian and actor Russell Brand's S TV show 'Brand X' will soon be screened in the UK on Sky Atlantic. Brand is now all set to return to UK TV. The 37 year old actor earlier took a break from British TV after he quit BBC when he and Jonathan Ross left lewd messages on the answering machine of the veteran actor Andrew Sachs on his radio show in the year 2008.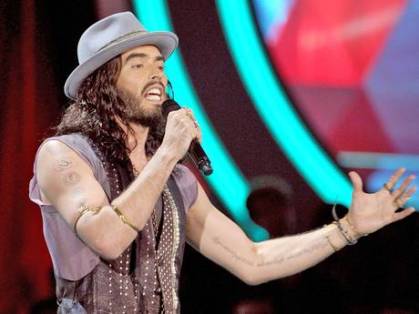 The programme is unscripted and has been made for FX channel. The comedian on the programme will give his take on the current events, politics and popular culture with a live studio audience, who are also expected to participate.
Russell said that he will "tell the honest truth about what I feel about all sorts of things…celebrity stuff, skulduggery, the Illuminati…all of this in an accent you can barely understand" in the show. The comedian earlier said that he was excited to the point of climax about the project.
Russell said that he would put the 'O' in to the 'FX', which spells FOX , which is actually the channel's real name. Lucy Criddle the Sky acquisitions said that Russell's distinctive and daring look at the world ensures Brand X with Russell Brand.