Barbadian singer and actress Rihanna has cancelled her trip to UK amidst health problems. However, her upcoming appearance at Hackney Weekend is still expected to go ahead. The management of the 24 year old has called off the trip of the singer but are yet to reveal the exact reason behind the cancellation.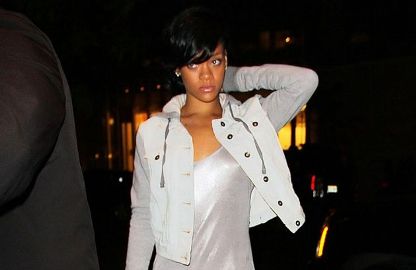 But the organisers of the event have put a doubt on the singer's appearance at the Hackney Weekend as they expect Rihanna to honour her commitments. The free event is due on June 24 at London's Hackney Marshes.
A spokesperson for the Radio 1 affiliated event said, 'There is no indication that she isn't performing. We look forward to her appearance'. Rihanna is known for her wild lifestyle and long nights and this might be the reason which is talking a toll on her health. Close friends of the singer said that the trip was cancelled at the last minute which is very unlike her.
Reports also say that Rihanna in the past few minths has been hitting too hard by smoking, drinks, parties on top of work commitments. Concerns regarding her health started last month when she posted a picture of her in the hospital with a drip attached to her arm.