British rock band, The Stone Roses, on June 13 played a brilliant set for the crowd in Amsterdam. However, the tension amidst the band which has just reformed was obvious towards the end of the show when front man Ian Brown came up on the stage and said that the drummer has gone home.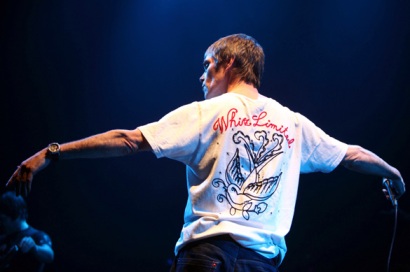 Reports say that the front man added, "What can I say, the drummer's a ****." On the other hand Ian insisted that the band could go out and play an encore even though they have hardly done one.
But Drummer Reni said no and headed back to the hotel. Some of the sources from the back stage revealed, "Ian walked back onstage, called Reni a c*** and said he had gone home… The crowd were booing. They were gutted." Hopefull the boys from the band have sorted out their differences.
The Stone Roses, which includes bass player Mani and guitarist John Squire, reformed last year and have so far played shows in Northern England, Barcelona, Spain and Warrington. The show then ended with a ten minute encore of 'In Am the Ressurection'. The band is also scheduled to play a number of festival shows.