British rock band Stone Roses performed at their first reunion concert at Manchester's Heaton Park on June 29, 2012. It was the first major UK show of the band in 16 years. More than 75,000 fans turned up to witness the reunion with the 1989 hit track 'I Wanna Be Adored'.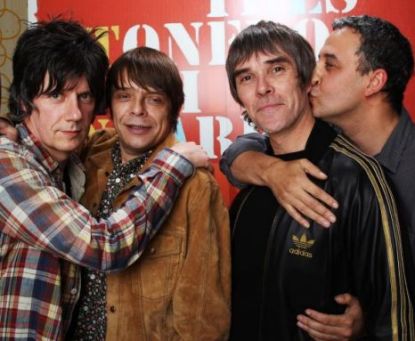 The band entertained the crowd for two hours and performed the classics including 'Fool's Gold', 'Waterfall' and 'She Bangs The Drum'. Singer Ian Brown said, "As you can see, we've still got it". The singer also showed his love for his people in his home town saying, "Who's from Manchester?" before declaring, "Looking out, I can see we still got the best-looking girls!"
The reunion will continue till late August. Many of the fans thought that the reunion would never happen after their bitter fallout over the years as they denied rumours of a revival.
This was also the band's first large scale show in the UK since the band separated in the year 1996. Guitarist John Squire walked out in the spring and the band limped on a further six months. The band overall had a good time on stage in their home town and so did the fans of the band.