American Idol auditions in Dallas had some wonderful singers this time. One among them was Erica Rhodes.
For those of you who are probably not too sure what's so great about this girl is that this 23-year-old grad student from Irving Texas used to be a castmember on Barney and Friends when she was a young girl.
Incidently, she is also known to have sung the Barney "I Love You" song for the judges. But it wasn't that song that wowed the judges, but it was her rendition of En Vogue's "Free Your Mind" that took the judges by surprise, and thereby earning Erica a golden ticket to Hollywood.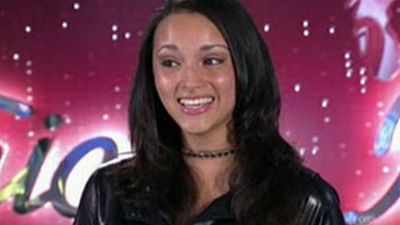 Erica told the judges: "I want people to know that Barney kids grow up".
Besides Erica, the other contestants that blew Simon Cowell and company away at the Dallas auditions were Lloyd Thomas, Kimberly Carver, Dave Pittman, Todrick Hall, Megan Wright, and Christian Spear.
Well, here's hoping to see some really good competiotion at Hollywood round of American Idol.