With Black Friday fast approaching in the US, major departmental stores have started rolling back their opening timings. Major retailers such as Toys R Us, Wal-Mart and Sears are opening before Black Friday, at 8 pm on Thursday November 22, 2012, which is Thanksgiving evening.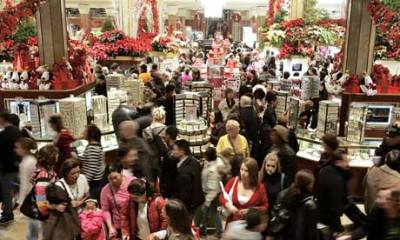 Trend analysts now say that the traditional Black Friday discounts are no longer only on Friday, and now extend to the entire week, with some offers extending the entire month of November. The Monday after Thanksgiving is also known as Cyber Monday and there are another large round of discounts that will be offered up to customers.
Joel Bines, who is the managing director at AlixPartners says that Black Friday has gone from being just a small moment in time to a big chunk of time. He even went so far as to say that Black Friday itself does not exist anymore.
Southern Methodist University professor Edward J. Fox was also of the opinion that Thanksgiving, Black Friday and Cyber Monday are all slowly merging into on big shopping opportunity. Analysis firm Deloitte has found that half of the US population has already started their Christmas shopping.
There is debate in some corners questioning whether such consumerism should be encouraged. The holiday season provides an opportunity for people to spend time with their families at home; instead more people are spending time in retail stores hunting for the best bargains.