UKTodayNews.com: Tereza Fajksova, a 23-year-old beauty from the Czech Republic, was crowned Miss Earth 2012 after competing against  79 other international participants during the 12th Miss Earth coronation night on November 24, 2012, at Versailles Palace in Alabang, Muntinlupa City. Miss Philippines Stephany Stefanowitz, a German-Filipino based model, was crowned Miss Earth-Air.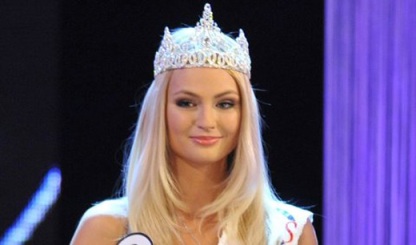 Moreover, the 22-year-old Stefanowitz boosted the country's pageant record for the year 2012, after the victories of Queneerich Rehman and Nicole Schmitz, who entered the semi-finals at the Miss World and Miss International 2012 pageants respectively. Fajksova won a $20,000 worth management contract from pageant organizer Carousel Productions, $1,000 worth of diamond, pearl and gold jewelry from M Lhuillier Jewellers' Amparito Collection and much more.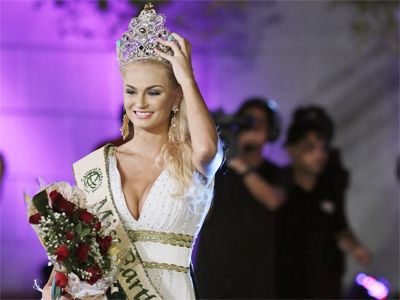 The competition focused on sustainable energy this year as the central theme, following the United Nations General Assembly's declaration that 2012 was the International year of Sustainable Energy. The initiative aims to provide modern energy to the poorest and most vulnerable people by improving energy efficiency and increasing the share of renewable energy sources from around the world.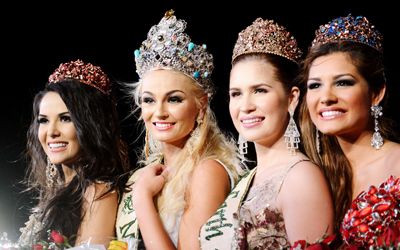 Miss Earth 2012 Winners (L-R: Miss Fire Camila Brant of Brazil, Miss Earth 2012 Tereza Fajksova of Czech Republic , Miss Air Stephany Stefanowitz  from Philippines, and Miss Water Osmariel Villalobos  from Venezuela.)
In the final round of the competition, the top four delegates were asked what was their defining moment as a woman. Last year's winner Olga Alava of Ecuador turned over her title to Fajksova. Prachi Mishra of India was voted as Miss Congeniality by her fellow delegates.