Former That 70's Show star Lisa Robin Kelly has been arrested for domestic abuse. The troubled actress has had run-ins with the law before and was arrested on November 26, 2012 for assaulting a 61-year-old man believed to be her husband. According to reports, the man was taken into custody as well. There were no reported injuries and neither party was under the influence of alcohol or drugs.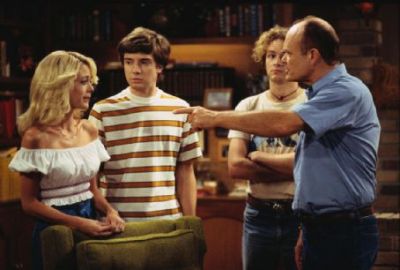 Kelly rose to fame on the hit TV series That 70's show for playing the part of Laurie Foreman, a blond bombshell and sister to one of the show's main characters Eric Foreman, played by Topher Grace. Kelly's character Laurie was famous for being favored over Eric by their father and being promiscuous. She was also referred to as 'the devil' by Eric.
Kelly has been part of other TV series as well such as Married…With Children, Charmed, The X-Files, Silk Stalkings and Murphy Brown.
The 42-year-old actress has faced legal problems in the past as well. In November, 2010, Lisa was arrested in North Carolina and pleaded guilty to driving under the influence of alcohol. She was also arrested in March, 2012, on a felony charge related to inflicting corporal injury upon a spouse and was later released on USD 50,000 bail.