It has been well over a decade that General Motors disappeared from the small car segment, especially in the western hemisphere. However, after undergoing a grueling bailout and bankruptcy scenario, GM has reconsidered entering the small car market. This stance was clearly visible at the LA Auto Show, where the Chevrolet Cruze, Spark and Sonic were kept on display.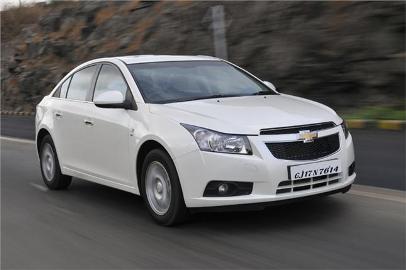 Currently the small car segment in the US is dominated by Japanese auto giants, as the financial crisis in the US served to push GM back into a shrinking vehicle market. The best way to claw back was for GM to re-enter the small car segment.
GM's Marketing Director has said in context to peoples taste, "Horsepower and torque don't mean anything to them. They want to know if it works with their iPhones."  In addition to that, the auto company's customers have started to show a peculiar interest in small cars, as they are cheap, economic to run and come loaded with all sorts of features available in the saloon car segment.
The Chevy Cruze, Spark and Sonic are fine examples that justify GM's hard work and determination to enter the automotive market with a bang. It appears that GM has finally understood how it can survive in the emerging markets and their customers have started to love their small cars as well, claiming that they are miles better than their predecessors.