The Commons Home Affairs select committee in Britain has found that it is time to decriminalize cannabis and other drugs in the face of the present drug policy, the problem of prescription drugs and money laundering by drug gangs. The proposition was rejected by the government, as it poses the risk of creating tensions in the coalition.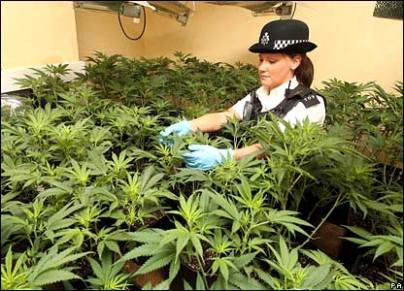 The committee's report cited the example's of Portugal, Uruguay and the US where possession of a small amount of drugs for personal use is not a criminal offence and cannabis is not illegal. However, the coalition is not convinced with this alternative approach. The UK's Drug Policy Commission, after carrying out a study for six years has also called for a review in the drug policy and has supported the report.
DrugScope, although supporting the call for a Royal Commission, also pointed to the links between cannabis use and mental illness.  Maryon Stewart , founder of the Angelus Foundation totally opposed the idea of exposing the wellbeing and lives of the young generation to use of drugs. Maryon lost her daughter in 2009 to GBL, a drug which was legal at that time.