Former England captain Graham Gooch has come out in support of the current skipper Alastair Cook, saying that the batsman's best years are still ahead of him. Gooch holds the record for the most runs for an Englishman, with 8,900 runs from 118 tests. Cook has been consistently delivering the goods for his team and after becoming captain he has scored a century in each of his five test matches so far. He has amassed 7,103 runs in 86 test matches till date.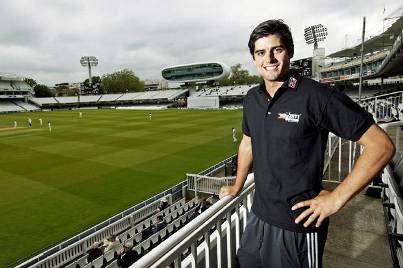 Alastair will turn 28 on December 25, 2012 and according to Gooch he will need to stay motivated and fit. Gooch said that Cook has an opportunity to break a number of records, as the best playing years for a batsman are between the age of 27 and 35. This is where a batsman knows his own game well and carries a lot of experience into each innings.
With the captaincy of the team on his shoulders Cook seems to have raised his game to the next level. He has led from the front and has been fearless in his decision making. Generally it is accepted that a captain will hold the reigns for around 4 years. During this period Cook has to prove that he is still worth his place and he will need to nurture the new captain into the team as well.
England play India in Nagpur on December 13, 2012, which could seal the series for England if they win.