According to recent studies and speculation there is 52 percent chance for the royal baby of the duke and duchess of Cambridge to be red haired and to join the long tradition of red haired people in the monarchy.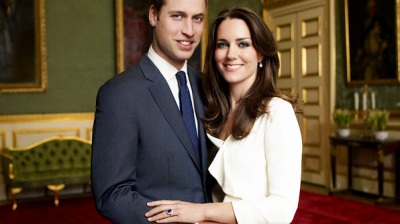 Geneticists claim that if both Prince Williams and Kate Middleton have genes of red hair then the much waited baby has 52 percent chances of having red hair. Prince Harry is red haired, so that already proves that Charles and Princess Diana both carried the red haired gene. There is also 38.3 percent probability of Kate Middleton being a carrier of the red hair gene. Mostly people remain unaware that they carry the red haired gene but a study of 5000 people in UK showed that 38.3 percent of them carried an ancestral red haired gene.
Bookies are betting on the baby being flame headed with a probability of 8/1. There are also predictions going around about the baby having Williams' famous Windsor ears or Kate's high forehead. The legendary red haired Monarchs are Queen Elizabeth I, Henry II and Richard the Lionheart.