After eight long years (since 2005), three Californian sisters Este, Danielle and Alana Haim have become the first American band to top the influential BBC Critics Choice list for music. The popular survey had played an important role in the careers of stars such as Adele and Jessie J. The Critic's Choice list is the outcome of a survey of 200 music industry experts and critics.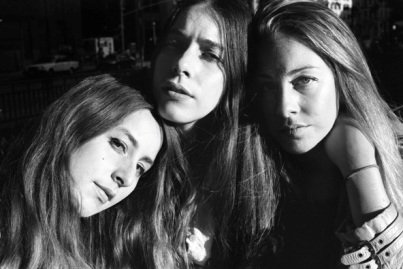 The musical Haim trio started singing when they were children and the sound of the Los Angeles-based band is heavily influenced by the synth pop era of the 1980's and the 1970's melodic rock of Fleetwood Mac. The band also gets inspiration from Florence Welch.
Radio 1 DJ, Huw Stephens, announced that the guitar-playing Haim sisters were the winners on his show and also heartily praised them for their genuine talent and song writing ability.
This is the first time in the history of the poll that the top five bands were all female fronted. While Haim got the top spot,  Aluna George from London and New York rapper Angel Haze came second and third respectively.
However, the deteriorating commercial viability of the sister act proves that only winning a poll or being part of media generated hype doesn't guarantee long term success for emerging performers.