The Twilight finale 'Breaking Dawn Part 2', one of the highest grossing films in 2012, is positioned at the top of the 33rd Annual Razzie Awards for 2013 with eleven nominations. The award recognizes the worst performance and movies of the year. The vampire movie has not only been nominated for categories like Worst Picture and Screenplay, but the lead actors Kristen Stewart and Robert Pattinson have also received nominations in categories for the Worst Actor and Worst Actress.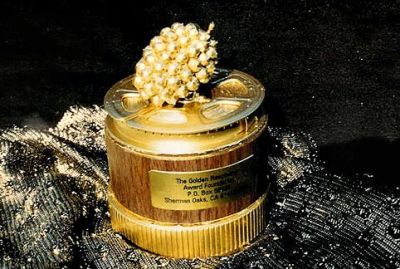 The nominations for the Razzie awards surely will not bother producers Karen Rosenfelt, Stephenie Meyer and Wyck Godfrey, as the movie turned out to be a worldwide blockbuster, by earning over $800 million in the first month of its release.
The Razzie awards will be declared a day before the Oscars event on February 23, 2013. The winners who are decided by a panel of 650 members, receive golden raspberry statuettes in this amusingly sarcastic alternative award ceremony to the crowd of popularly coveted awards.
The last film from the Twilight series is closely followed by 'That's My Boy', a comedy starring Adam Sandler, with eight nominations. These movies are followed by 'Battleship', wherein singer Rihanna makes her big-screen debut, with seven nominations. The sultry 'Unapologetic' singer also received nominations for the Worst Actress in a Supporting Role.
Other films contending the Worst Movie Category include the Eddie Murphy comedy 'A Thousand Words' and the family drama 'The Oogieloves In the Big Balloon Adventure'.