The line up for the 2013 Coachella Music Festival to be held in California has been unveiled. The hot line-up includes big names in music like the Red Hot Chilli Peppers, Phoenix, British music icons Blur and  The Stone Roses. Other acts that will be featured include The Postal Service, Vampire Weekend and Wu-Tang Clan.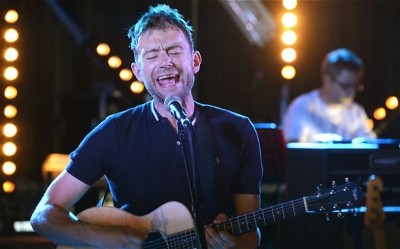 The two-week art and music festival will take place between April 12, 2013 and April 14, 2013 in California. The other pop stars who will be joining the line up included Nick Cave and the Bad Seeds, Modest Mouse, Jurassic 5, Social Distortion Hot Chip, the Yeah Yeah Yeahs, Sigur Yeos, Grizzly Bear, La Rouz and New Older.
The Rolling Stones were originally to be part of the festival on April 12, 2013, however Mick Jagger and his band will not be able to be part of the festival this year.
Apart from the line up of the festival, one question many fans are asking is whether Robert Pattinson will make another appearance at the gig. In 2012, the 'Twilight' star and Kristen Stewart were spotted together a number of times during the event. Kristen was seen wearing a sexy outfit and was also spotted a number of times strolling casually around the concert grounds. So far, the opening acts for some days of the festival include the Stone Roses and Phoenix.