Based on the 1990 BBC miniseries of the same name, new political thriller 'House of Cards' is set to premiere on Netflix this Friday, February 1, 2013. The first major original series from the online subscription service giant Netflix, is likely to become the largest production ever filmed in Maryland and the success of the show has the potential of changing the concept of traditional television programming.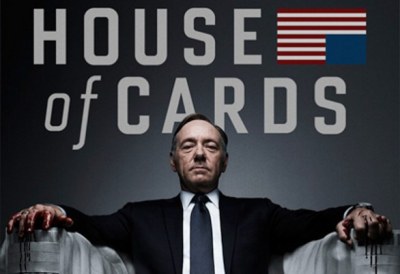 Filmed around the Baltimore area, the series is about a scheming politician on his way up the ladder. Netflix has invested $100 million on the project that boasts high profile names like director David Fincher of Social Network fame and writer of Ides of March, Beau Willmon. Two-time Oscar winner Kevin Spacey stars in this thriller.
Instead of showing one episode per week in the traditional broadcast and cable television format, in this series produced by independent studio Media Rights Capital, all the thirteen episodes of the show's first season will be available on the day of the premiere itself. Netflix is taking the idea of personalized viewing to an altogether different level with 'House of Cards'. So a lot of people are keeping their fingers crossed for the success of the show.