Just weeks after the much talked about comeback of Arnold Schwarzenegger, 'The Last Stand' bombed at the box office. His eternal friend and rival Sylvester Stallone will now try to woo audiences with his own hardcore action flick called 'Bullet To the Head'.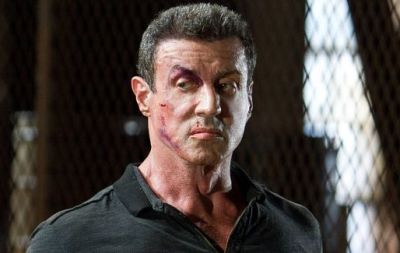 The action flick directed by veteran director Walter Hill is based on Alexis Nolent's graphic novel with the same title and also features Jason Mamoa as the deadly villain. The violent fight scenes and the confrontation between Stallone and Mamoa are the strongest assets of the movie.
Even at his age Stallone looks perfectly groomed and fit, he also exhibits a confidence that binds the story-line. To go with this, in the role of a hit-man with principals, he looks comfortable and convincing.
Though a few critics appreciated the movie, most of them have negative opinions. Bullet to the Head was also termed as 'cinematic cotton candy' by some, well crafted, but 'overly sweet and sticky', by others. The 'Rocky' star whose last movie was 'Expendables 2', will also have another release in 2013 called 'The Tomb', which is currently in its post production phase.