At one point Bruce Willis did mange to capture the attention of the audience with his 'Die Hard' series, now with the release of 'A Good Day to Die Hard', it appears as though Willis should finally hang up his gun for good. The aging actor's character John McClane is accompanied by his on-screen son Jack, as they try and stop a nuclear weapons robbery. Although packed with action, the movie could be a chore to get through.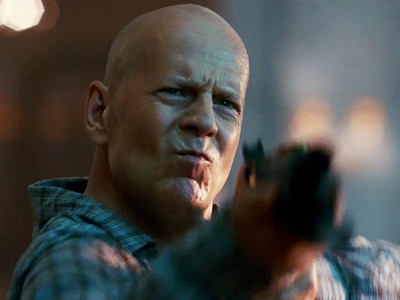 With the 1988 release of 'Die Hard', Bruce Willis and team managed to create the quintessential Hollywood action flick. They had a good story going, action happening at the right times and engaging acting. The second installment of the series was interesting as well, with 'Die Hard 2′ managing to keep Willis' image going. After that it was all downhill.
The latest in the series turns out to be a badly filmed version of what is now a tried and tested formula. John Moore has managed to add camera angles that do nothing for the story line. Slow motion has been used as well, without drawing the audience into the scene and the actors play their parts without any real conviction.
Apart from the beaten story line and insipid acting, scientific facts are left at the door, as many scenes portray the near impossible. In short, watch this movie only if you are a 'die hard' fan of pure action and wobbly camera angles.