The group audition night on "American Idol" had all eyes focused on Alex Lambert among the other performers.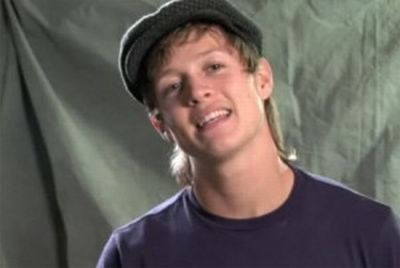 At the audition, he was a member of a band called The Dreamers, and the band was easily the most drama filled group to perform. The other members of the band were Mary Powers, Margo May, and late-comers Hope Johnson and Erin Hundley. The song that they chose to perform was "Dreams" by the Corrs, their set was full of problems ranging from clashed harmonies, missed choreography, and missed notes by Mary Powers.
Simon Cowell cut them off right away and Kara DioGuardi said "It's like the dream died somewhere." This performance of the band gave people a first look at Lambert as he stood easily the best among them. He moved to the next round.
Alex Lambert is from the state of Texas, he lives in North Richland Hills. His influences are Johnny Cash and Willie Nelson. He is just 19 years of age.
Looks like Alex Lambert could be one of the contestants to make it to the Top 12 round of American Idol this year.