American singer and songwriter Frank Ocean, after claiming two Grammy Awards earlier this month, is now looking forward to begining work on his new album. In fact the 'Lost' singer revealed that things have been going quire well so far. In an interview on BBC Radio 1, the 'Novacane' singer revealed that he is planning to record 10 to 11 songs for the album.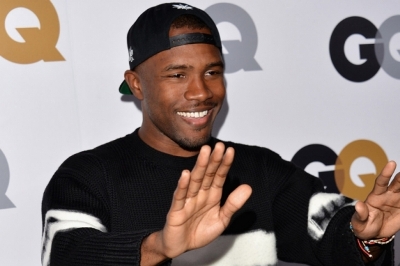 The 'Forrest Gump' singer is yet to give the new record a title, but Ocean has hinted that the name might come from where 'Orange' had left off. Frank, while referring to the final track of his full length disc explained, "There's 'Golden Girl' and it's this beach scene and I kind of want to extend that feeling into the next record".
The singer also revealed that he was going to Bora Bora for a vacation and that he could take all his work to the beautiful location and live there for a while. Ocean also spoke  about his work with Pharrell Williams and mentioned that he would also be teaming up with Danger Mouse once he gets back from his trip. It looks like the year 2013 will be just as good, if not better, for the upcoming star.