Doreen Carter, an 80-year-old British grandmother, has become the first person in the world to be fitted with a revolutionary life saving device, to prevent blood clots. The operation was completed by doctors at the Royal Berkshire Hospital, during a 15 minute surgical procedure.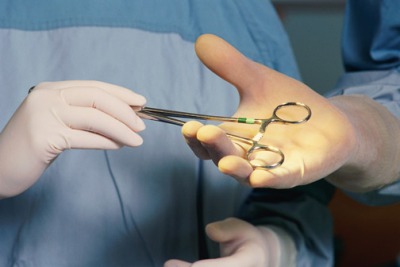 Doctors believe that the surgery would prevent thousands of deaths from blood clots after surgery. The procedure involves inserting a specially designed titanium filter through a catheter, into the inferior vena cava. This is a major vein, which carries blood to the heart. This mesh-like device will catch clots before they cause damage.
Doctors believe that the methods used until now to prevent blood clots after surgery, including use of anti clotting drugs, had their own prevalent risks attached with their use. However, the new revolutionary device is easy to put in and take out, because of its unique structure.
Mrs. Carter from Wokingham had the device put in recently, after a major bowel operation and she said it was her privilege to be the first patient to have undergone the procedure.
Every year almost 25,000 people die because of pulmonary embolisms – a condition that occurs when blood clots reach the lungs. Royal Berkshire Hospital is one of only seven hospitals, who are taking part in the project to reduce the number of victims of pulmonary embolisms. Six of the hospitals are in UK and one in Belgium.