The catholic church has a new leader. Cardinal Jorge Mario Bergoglio has been chosen as the new Pope and has taken the name Francis. This is the first time that a Pope from the New World has been elected to lead the 1.2 billion Catholics from around the world. The new Pope has been elected after Pope Benedict XVI resigned from the position recently.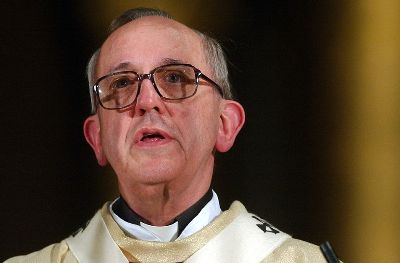 Cardinal Jorge was the bishop of Buenos Aires previously. This diocese hosts the largest gathering of Catholics in the world and this points to the fact that the faith is stronger in places other than Europe.
Of late, the Catholic church has been plagued with sex abuse scandals, the rise of evangelical Protestantism and secularism. There have also been problems within the Vatican and the election of the new Pope is hoped to reunite people from around the world. This is also the first time that a Pope from the Americas has been elected.
The 76-year-old Jorge greeted people at the balcony of St. Peter's Basilica, where crowds chanted slogans of 'Long Live the Pope'. It took only 5 rounds of voting for the cardinals to decide who the new Pope would be, leading many to believe that the decision to elect Pope Francis had gained momentum in the lead-up to the voting process.