The famous pop-star of yesteryear – David Bowie, has been on a comeback trail with the release of his new album 'The Next Day'. According to reports, the new album could reach the number one spot on the album charts by March 17, 2013. After 2 days of sales, 66,000 copies of the new release have been sold, according to information from the Official Charts Company.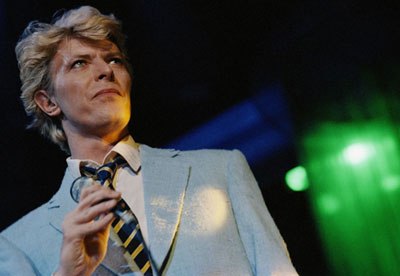 Bowie is in for some competition on the charts though. Bon Jovi's 'What About Now' is sitting in second spot as of now, with pop band Bastille claiming the top spot last week with their release 'Bad Blood'. So far, one of the quickest selling albums has been Biffy Clyro's 'Opposites', which has managed to sell 71,600 copies within a week of its release.
The last effort from Bowie saw his 2003 album 'Reality' reach the number 3 spot. The first single from the current album was the most downloaded song on iTunes on the day of its release. The song titled 'Where Are We Now' was released in January 2013 and beat out Taylor Swift and Rihanna on the day.
'The Next Day' has been getting rave reviews in the press, this has also generated speculation over a possible tour. Bowie has not toured for a decade and according to his guitarist, he was sitting on the fence in regards to going out on the road again.