Luke Evans, the 33 year old actor from Aberbargoed in Wales is going to play the role of the silver screen's greatest villain when he stars in the latest Hollywood blockbuster Dracula. This character also marks Evans' first lead role after becoming a member of the industry.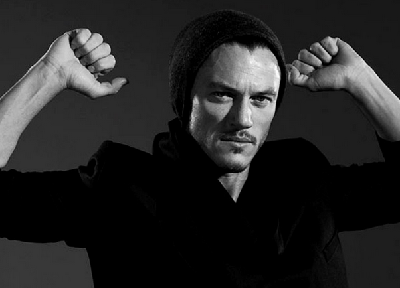 The actor had previously appeared in such films as 'Clash of the Titans', 'Immortals' and 'Three Musketeers'. Even though he played different characters in all those movies, there is no doubt that this role would be the biggest of the lot.
Luke has some big budget films lined up before him apart from Dracula, as he is set to star in 'The Hobbit: The Desolation of Smaug' and 'Fast and Furious 6'. He will be enacting the role of the bloodsucking vampire in the upcoming venture, which is being produced by Universal Studios. The story has been taken from the re-imagined version of the original tale written by Matt Sazama and Burk Sharpless.
The film is directed by Gary Shore and the story mainly revolves around the lives of a young Prince Vlad, who in the process of saving his wife and child from the bloodthirsty Sultan, turned himself into a Vampire. Many people believe that the young actor has what it takes to be a future James Bond as well.