Just recently, a web portal discovered some nude pics of Jersey Shore's J-WOWW (Jenni Farley) that were up for sale. Now it looks like Snooki, (Nicole Polizzi) , is the next person to get her nude pics as well as a video on sale!
Reports say that Snooki's nude photos have been found online and it has kicked up a storm.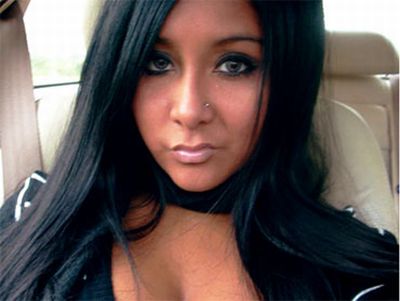 A photograph was found and it shows the reality star on all fours with a bubble floats over her head saying, "There are no nude pictures nor will there ever be. The tabloids just love snook gossip"
And if you look at those pics, there is no doubt that this is indeed Jersey Shore's Snooki and smiling away in the nude in her bedroom.