After months of speculations, US-based tech giant Google finally revealed its highly-anticipated Nexus 7 tablet on Wednesday, July 24, 2013. The company's latest device will be priced at $229 and will be available in the US from July 30, 2013. When it comes to UK and other countries, even though no official dates have been confirmed yet, Google did state that the new Nexus 7 will arrive in the next few weeks, presumably in August 2013.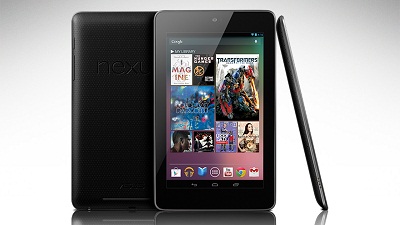 Google's Nexus 7 was headed for Carphone Warehouse in 16 GB and 32 GB capacities and when it comes to pricing in the UK, even though it has not been announced yet, it is to be expected that the newest tablet will be a bit pricier than the current model available. This was, in a way, confirmed through the US price, as Nexus 7 is $30 more expensive than the company's current generation.
Google's brand new gadget has a 7.02-inch 1920 x 1200 display (323 ppi) with Corning glass that is resistant to scratches. It also features a a 1.5Ghz Qualcomm Snapdragon S4 with Adreno 320 400MHz graphics and 2 GB of RAM. Along with that, the device has two cameras, a 5-megapixel camera and a 1.2-megapixel front-facing camera, as well as 16 GB of storage, dual-band Wi-Fi, NFC, Bluetooth and a 3,950 mAH battery. Nexus 7 also features Micro USB with SlimPort-enabled, which means that it can output HDMI audio and video via the microUSB port and runs on the latest Android release, Android 4.3.
Photo Credits: GigaOM