Popular British actress Thandie Newton and her husband, director Ol Parker are expecting their third child. The couple announced the happy news on Sunday, September 8, 2013, just a few hours after appearing together on the red carpet at the 2013 Toronto International Film Festival.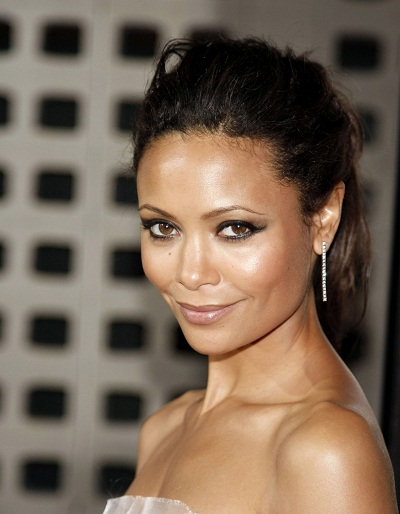 Newton and Parker – who have been married for 15 years – already have two daughters together, 12-year-old Ripley and 8-year-old Nico. A source close to the 'RocknRolla' actress said, "She couldn't be more happy. You can barely tell she has a bump and she's been dressing different because of it." Newton – who was at the Toronto Film Festival for the premiere of her new movie, 'Half Of A Yellow Sun' – chose a sleek black and white dress which delicately hid any baby bump.
The beautiful, 40-year-old actress is well-known in Hollywood for the strong characters she portrays on screen, as well as her flawless complexion. While talking about her beauty secrets, Newton previously shared that Olay makes a great tinted moisturizer which she adds a bit of turmeric to and makes it more yellow, depending on what season it is, as well as the star's skin tone.
The 'Crash' star revealed that this is a great trick for women who find that foundations are too pink or too ashy for their skins and it is also anti-inflammatory.
Photo Credits: Stud-Center